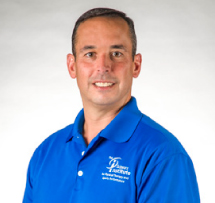 William J. Schwarz, PT, DPT
Dr. William J. Schwarz graduated Cum Laude from Villanova University in 1993 and went on to graduate with honors from Hahnemann University in Philadelphia. He completed his doctorate in Physical Therapy with the University of St. Augustine. Since then, he has focused on Sports Injury and Post-Operative Rehabilitation. He has written numerous publications and articles on sports injury. Bill is currently the Head of Massapequa Sports Medicine for Massapequa Schools and the team Physical Therapist for Molloy College, LIU Post, Farmingdale State College as well as the Plainedge, Farmingdale & Amityville school districts.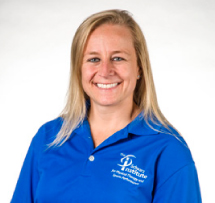 Christine Dougherty, PT, DPT, CSCS
Dr. Christine Dougherty graduated with a Bachelor of Science in Kinesiology from Penn State University in 2009. She received her Doctorate in Physical Therapy in 2012 from New York University. As a Certified Strength and Conditioning Specialist, Christine has a great interest in sports injury and orthopedic rehabilitation. Christine is currently the team Physical Therapist at SUNY Old Westbury.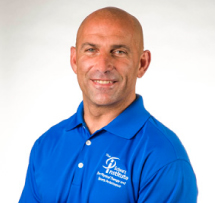 Phil Fandale, ATC
Phil graduated from C.W. Post College in 1994 with his Bachelor of Science in Athletic Training. He has concentrated his career on Sports Injury with a sub-specialty in Sports Enhancement Training. He was an All-American Lacrosse Player in College and is currently the Head of the Farmingdale High School Sports Medicine Department.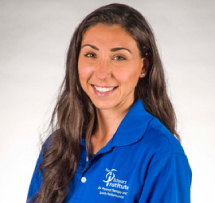 Krista Fazio, PT, DPT, ATC
Dr. Krista Fazio graduated from Merrimack College where she was a four-year member of the soccer team. Krista graduated in 2013 with a BS in Athletic Training and Sports Medicine. She has since worked on the sidelines with a variety of high school and college athletes as an Athletic Trainer. She graduated with honors in 2016 from NYIT with a Doctorate in Physical Therapy. Krista loves working with athletes and orthopedics and enjoys developing post-op rehab programs to return patients to their prior level of activity.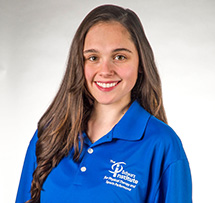 Erika Doyle, PT, DPT
Dr. Erika Doyle graduated from Sacred Heart University in 2015 with her bachelor's degree in Exercise Science with a concentration in Strength & Conditioning, followed by her Doctorate of Physical Therapy in 2018. In her four years as an undergraduate Erika was a member of the rowing team and found a passion for sport injury prevention and rehabilitation. Throughout her DPT schooling, Erika led a RISE program to help collegiate athletes and young adults with disabilities come together and share their love for exercise and strength training. Erika enjoys working with all populations but has a passion for sports medicine and orthopedic rehabilitation.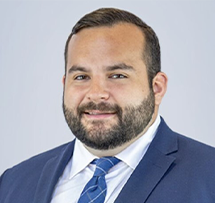 Seth Powers, P.T., D.P.T
Dr. Seth Powers  graduated from King's College in 2013 with a Bachelors in Human Resources Management where he played football for four years. Seth remained involved in athletics as Strength and conditioning coach for St. John the Baptist High School football, and assistant Varsity/JV coach for both football and Track and Field teams while pursuing his bachelors in Biology. He later went on to complete his graduate studies in 2019 from Touro College receiving his Doctorate of Physical Therapy. Seth is an active member of the American Physical Therapy Association.
He has been actively participating in continuing education courses, specializing his focus in Functional Manual Therapy, through The Institute of Physical Art and various courses involving spinal rehabilitation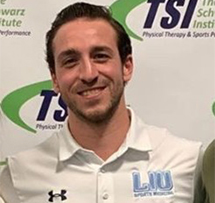 Michael Vaiano, PT
Michael is a Doctor of Physical Therapy at TSI Physical Therapy. He has a focus in sports medicine but treats all types of patients. Michael has experience working with athletes from the NFL, MLS, UFC PLL and numerous division 1 athletes . He isKOH level certified to perform instrumented assisted Soft Tissue Mobilization. Michael also has an extensive background 3D diagnostic motion analysis to help improve the way the human body moves and functions.

Denise Piteris, PTA
Denise Piteris graduated from the Physical Therapist Assistant Program at Nassau Community College with an Associate of Applied Science Degree in 2001.  She is experienced in treating orthopedic injuries as well as neurologic and geriatric conditions, with a focus on rehabilitating strength, gait, and balance.  She enjoys partnering with each of her patients in working to restore their prior function and confidence.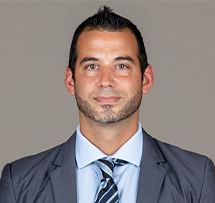 Phil Ryder ATC, CSCS- Director of Athletic Training Services
Sport Assignment- Football
Phil enters his second year with Long Island University and The Schwarz Institute. His past experience included working for Pace University in multiple roles, most recently as Sports Performance and Rehabilitation Coordinator. He was an adjuct professor at Pace in the Health and Wellness department. Prior to Pace he served as a assistant athletic trainer and strength and conditioning coach with the Greenville Drive, minor league affiliate of the Boston Red Sox. Phil received his B.S in Athletic Training Springfield College  and Masters in Public Administration from Pace University. He resides in West Islip, NY with wife Kelly, and Children Vincent and Isabella.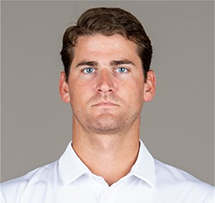 Alex Green- MS, ATC, LAT- Head Football Athletic Trainer
Sport Assignment- Football
Education: Bachelor of Science – University of Pittsburgh (2014) Master of Science – University of Kentucky (2016) Additional Experience/Certifications:  Senior Associate Athletic Trainer, University of Kentucky Football (2019-2021) Assistant Athletic Trainer, University of Kentucky Football (2017-2018) Athletic Training Seasonal Intern, Miami Dolphins (2016-2017) Graduate Assistant Athletic Trainer, University of Kentucky Football (2014-2016) Athletic Training Student Intern, Pittsburgh Steelers (2013-2014)
Green goes into his second season with LIU Football as Head Football Athletic Trainer
(Spring 2021 – Present).
Completed four seasons at Kentucky as a full-time assistant athletic trainer (2017-2021).
Returned to the Bluegrass in 2017 after serving as a season intern for the Miami Dolphins in 2016.
Spent two seasons at Kentucky as a graduate assistant for football, while earning a master's of science degree in athletic training.
Prior to graduate school, worked as a season student intern for the Pittsburgh Steelers for the 2013 season.
Earned a bachelor's of science degree in athletic training at Pittsburgh, gaining experience by also working as an student trainer for the women's volleyball, men's basketball and baseball teams.
Certified by the National Athletic Trainers Association and is a licensed athletic trainer by the New York State Education Department.
Is CPR/AED certified by the American Heart Association.
Member of the National Athletic Trainers' Association.
Native of Northampton, Pa.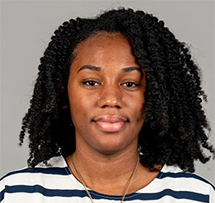 Sharesa Thomas- Assistant Athletic Trainer- Brooklyn
Sport Assignment- Womens' Basketball, Water Polo
Sharesa graduated from Stony Brook University in 2011 with a B.S. in Sociology and Seton Hall University in 2013 with an M.S. in Athletic Training. She went on to work at One on One Physical Therapy in Marine Park, Brooklyn for 3 years where she provided rehabilitation for high school, collegiate and professional athletes as well as served as a Clinical Instructor for LIU Brooklyn's BS/MS Athletic Training Program. After that, she went on to work at NYC Public Schools Athletic League where she was Head Athletic Trainer at both Boys and Girls High School and Grand Street Campus High School for 4 years. There, her main sports included football, soccer, basketball, wrestling, volleyball, baseball and softball. She has also worked for multiple Per Diem Athletic Training companies for 8 years including NYC Athletic Training, SD Gameday and Jag-One ATC. With these companies, she has provided coverage for many CUNY schools, private institutions, as well as served as Athletic Trainer for ASA College's Varsity and JV football teams in the NJCAA league for 3 seasons.
Olivia Szallai- Assistant Athletic Trainer- Brookville
Sport Assignment- Football
Olivia Szallai joins The Schwarz Institute at Long Island University after a one year stint at Texas A&M University working with the football team. Before Texas A&M, Szallai worked as a graduate assistant athletic trainer with the University of Kentucky football team and worked as an athletic training intern for the Pittsburgh Steelers for the 2017-2018 season. Szallai earned a Master of Science in Athletic Training from the University of Kentucky and a Bachelor of Science in Athletic Training from Duquesne University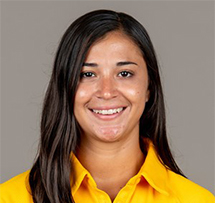 Erica Modena- Assistant Athletic Trainer- Brookville
Sport Assignment- Women's Soccer, Women's Lacrosse
Erica is a graduate of Manhattan College where she earned a Bachelors of Science in 2017. During her time at Manhattan, she was a member of the Women's soccer team and in 2017 she earned the Offensive Player of the Year Award in the MAAC. She went on to study at Sacred Heart University where she received her Masters of Science in Athletic Training. While at Sacred Heart, she completed clinical rotations with Women's Hockey and Men's Lacrosse. Erica was brought into this field through her passion for sports and athletic rehabilitation.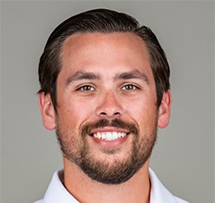 Matt Messick- Assistant Athletic Trainer- Brookville
Sport Assignments- Men's Soccer, Baseball
Matt is a graduate of Ohio Wesleyan University where she earned a Bachelors of Science in 2018. During his time at Ohio Wesleyan, he was a member of the baseball team and team captain his senior year. He went on to study at Stony Brook University where he received his Masters of Science in Athletic Training. While at SBU, he completed clinical rotations with Women's Volleyball and Softball and Men's Soccer and Football.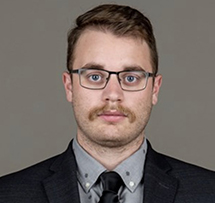 Nicholas Bufinsky
Nicholas Bufinsky is an assistant Athletic Trainer at Long Island University-Post campus. Bufinsky was born in Wantagh, NY. He is a 2020 Stony Brook University graduate where he earned a Bachelor of Science in Athletic Training.
Upon graduating from Stony Brook he began his primary role working with the LIU Men's Ice Hockey team. He joined the team in their inaugural season, 2020-21. He also has partaken in multiple internships in strength and conditioning and nutrition over his academic career.
Bufinsky is a member of National Athletic Training Association (NATA) and Professional Hockey Athletic Training Society (PHATS). He currently resides in Freeport, NY where he recreationally fishes.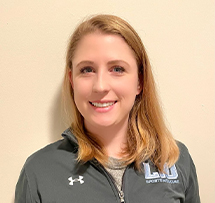 Madison Jennings, MS, ATC


Madison joins The Schwarz Institute team at Long Island University working with the Women's Ice Hockey team. Madison graduated from Boston University this past May, earning her Master's degree in athletic training. Prior to her graduate studies, Madison completed her Bachelor's degree in exercise science at Manhattan College. Madison's previous experience includes clinical rotations at Boston University (W Soccer, W Ice Hockey, W/M Lacrosse), The University of Arizona (W Gymnastics, W/M Tennis), and Emerson College (M Lacrosse, M Volleyball).

Scott Schulz
Director of Sports Performance/ Head Strength and Conditioning- Brookville Campus
Scott Schulz is entering his Fourth year with the Schwarz Institute and third year as Head Strength and Conditioning coach at Long Island University. Scott Graduated Cum Laude from S.U.N.Y Cortland in 2017. During his time at Cortland Scott Played football and studied kinesiology. He began his professional career working with The Schwarz Institute, as well as a number of high school and college-based athletic programs in the area (e.g., Long Island University, Farmingdale College, Massapequa High School, Farmingdale High School). Scott has also dedicated his career to working with athletes, ranging from elementary school children to professional athletes, both individually and in group sessions. After working with the team at TSI he focused on using strength and conditioning for injury prevention and injury rehabilitation.

Rob Bouchey MS CSCS, ATC, USAW
Rob Bouchey joined the staff in 2019 as a Strength and Conditioning Coach for LIU Athletics working primarily with baseball, women's lacrosse, field hockey, men's soccer, women's rugby and men's golf. Since being on staff, men's golf claimed the NEC conference title in 2021. Men's soccer claimed the NEC conference title as well and advanced into the second round of NCAA tournament play in 2021.
Bouchey comes from American International College, where he was the Coordinator of Sports Performance from 2017-2019. While at American International, Men's Ice Hockey claimed their first Atlantic Hockey Conference title in 2019. Bouchey was also the internship director for the Graduate Strength and Conditioning program at AIC.
Bouchey graduated with Master's of Science in Exercise Science with a concentration in Strength and Conditioning in 2018 from Springfield College in Springfield Massachusetts. While at Springfield College, he completed an internship at the University of Connecticut in the spring of 2016 with the sports performance staff. Bouchey then interned at Duke University during the summer of 2016, working with the sports performance staff. He held the position of an adjunct faculty member at Springfield College from 2017-2019 teaching a graduate strength and conditioning course.
Bouchey completed his undergraduate degree at Keene State College in Keene, New Hampshire with a Bachelor's of Science in Athletic Training in 2013. Bouchey is certified through the National Strength and Conditioning Association, USA Weightlifting, and National Athletic Trainers Association.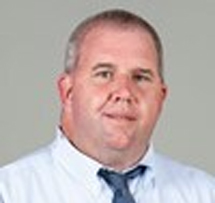 Michael Reddington
Michael Reddington is in his 2nd year as a team member at TSI and LIU in Brookville. Reddington has 22 years of extensive experience at the collegiate level. Where he was the head athletic trainer at College of Mt St. Vincent and assistant athletic trainer at Manhattanville and Iona College. His duties included team coverage of football, hockey, lacrosse and basketball.
Reddington has also worked at the US Open Tennis Championships and US Open Golf Championships. He as a bachelor's degree from Queen College and a Master's degree from Adelphi University. He is also a certified EMT.
Reddington is a native of Sunnyside, NY and resides in Franklin Square, NY, with his wife Michelle and his three children Michael, Matthew and Caitlin.